Our Lifetime Roofing System
The word "Lifetime" refers to the length of coverage provided by the GAF Shingle & Accessory Ltd. Warranty, and means as long as the original individual owner(s) of a single-family detached residence [or the second owner(s) in certain circumstances] owns the property where the shingles and accessories are installed. For owners/structures not meeting the above criteria, Lifetime coverage is not applicable. Lifetime Ltd. Warranty on accessories requires the use of at least three qualifying GAF accessories and the use of Lifetime Shingles.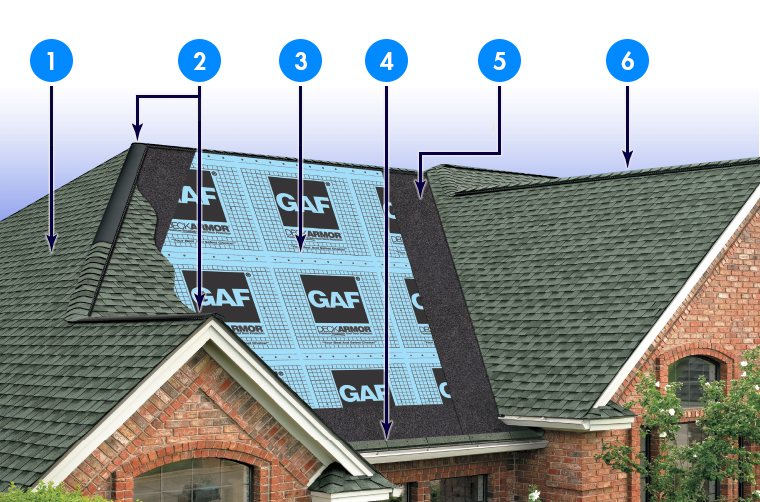 Saves time, eliminates wasted, and reduces the risk of blow-off…and may even help qualify for upgraded wind warranty coverage. 

Provides exceptional protection against leaks caused by roof settling and extreme weather. Ideal upgrade at all vulnerable areas. 

Enhances the beauty of your home while guarding against leaks at the hips and ridges.